Transport frame, front weight holder mounted, for Japanese compact tractors, Komondor SZK-70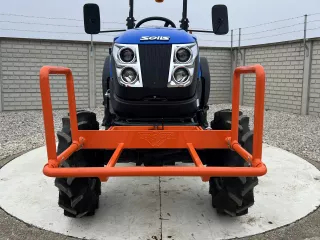 Transport frame, front weight holder mounted, for Japanese compact tractors, Komondor SZK-70
233,68 EUR
(184,00 EUR + VAT)
In stock
Normal delivery
Komondor SZK-70
This transport frame can be mounted on the usually empty counter weight holder of Japanese compact tractors. In vertical position can protect front musk and bonnet from damages caused by light accidents. Net size is 62x42cm. Weight is 19kg. Maximum loading capacity is 60kg.
We have received your message, our colleague will contact you soon.

SUBSCRIBE here!
Get to know about our promotions and novelties.
I would like to receive best offers from the Kelet-Agro Co. Ltd. in newsletters. I confirm I am older than 16 years.
You have successfully subscribed to the newsletter!