Machine transporter trailer, made in Japan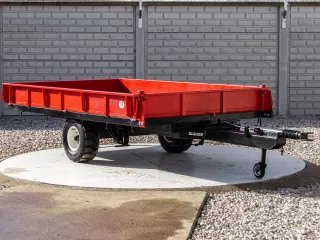 Machine transporter trailer, made in Japan
1.014,73 EUR
(799,00 EUR + VAT)
Out of stock
Requires a unique shipping offer
Chikusui NCB-6212U
Machine transport trailer with inertia brakes with heavy-duty tires, with completely renovated platform and paintwork. You can load or unload your machine without using a ramp. Telescope helps to open and close. Made in Japan. It cannot make it road legal.
We have received your message, our colleague will contact you soon.

SUBSCRIBE here!
Get to know about our promotions and novelties.
I would like to receive best offers from the Kelet-Agro Co. Ltd. in newsletters. I confirm I am older than 16 years.
You have successfully subscribed to the newsletter!