Plow Sugano OY131, used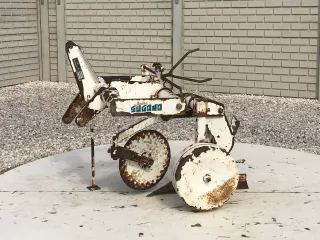 Plow Sugano OY131, used
508,00 EUR
(400,00 EUR + VAT)
In stock
Requires a unique shipping offer
Sugano OY131
Used, Japanese made plow for 25-30 HP tractors. With a pre-cutting disc, turning plate, wear-resistant plastic insert on the steering plate, which significantly reduces the traction requirement.
We have received your message, our colleague will contact you soon.

SUBSCRIBE here!
Get to know about our promotions and novelties.
I would like to receive best offers from the Kelet-Agro Co. Ltd. in newsletters. I confirm I am older than 16 years.
You have successfully subscribed to the newsletter!