Cultivator with 2 hoe units, with hiller, for Japanese compact tractors, Komondor SK2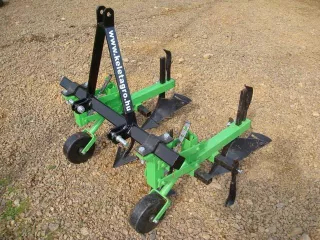 Cultivator with 2 hoe units, with hiller, for Japanese compact tractors, Komondor SK2
485,63 EUR
(382,39 EUR + VAT)
Out of stock
Requires a unique shipping offer
Komondor SK2
Cultivator with 2 hoe units, with earth up hoes for potato cultivation, for Japanese compact tractors. Tractor performance must be at least 13HP. Weight is 80kg.
We have received your message, our colleague will contact you soon.

SUBSCRIBE here!
Get to know about our promotions and novelties.
I would like to receive best offers from the Kelet-Agro Co. Ltd. in newsletters. I confirm I am older than 16 years.
You have successfully subscribed to the newsletter!