Diesel engine Mitsubishi S3L2-60157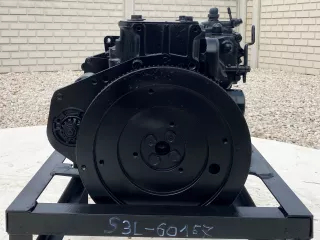 Diesel engine Mitsubishi S3L2-60157
1.333,50 EUR
(1.050,00 EUR + VAT)
Out of stock
Requires a unique shipping offer
S3L2
Used, good condition Mitsubishi S3L2 type, 3 cylinder, 1318ccm, 26HP diesel engine without cylinder head. Accessories can be seen on the pictures: injector pump, starter motor, timing, oil pan, oil pump, etc. Transport cost to EU countries is 100 Euro + VAT. Please write us your postal code for correct shipping offer.
We have received your message, our colleague will contact you soon.

SUBSCRIBE here!
Get to know about our promotions and novelties.
I would like to receive best offers from the Kelet-Agro Co. Ltd. in newsletters. I confirm I am older than 16 years.
You have successfully subscribed to the newsletter!