Water pump, direct PTO driven, for Japanese compact tractors (450 liters / minute)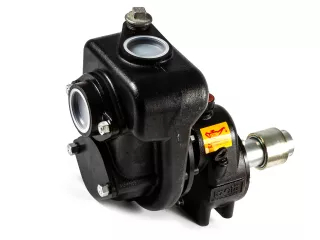 Water pump, direct PTO driven, for Japanese compact tractors (450 liters / minute)
1.099,00 EUR
(865,35 EUR + VAT)
Out of stock
Normal delivery
41689
High-performance pump that can be connected directly to the PTO drive of the tractor for pumping/dispensing water and spray. Self priming design. Easy to carry, weighs 21 kg. The plastic fittings and foot valve on the suction side are part of the package. The anchor bar is also part of the package. The minimum performance requirement is 7.5 HP. - Max. delivered quantity: 450 l/min - Power output shaft connection: 1 3/8" 6-ribbed - PTO speed: 450 - 540 rpm. Dimensions (LxWxH): 260 x 390 x 350 mm. The pump can be installed and removed easily and in seconds to drive the tractor.
We have received your message, our colleague will contact you soon.

SUBSCRIBE here!
Get to know about our promotions and novelties.
I would like to receive best offers from the Kelet-Agro Co. Ltd. in newsletters. I confirm I am older than 16 years.
You have successfully subscribed to the newsletter!