Water pump, direct PTO driven, for Japanese compact tractors (180 liters / minute)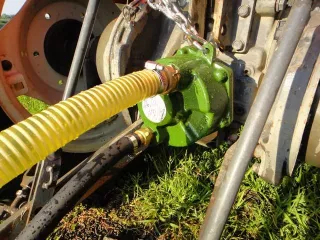 Water pump, direct PTO driven, for Japanese compact tractors (180 liters / minute)
227,59 EUR
(179,21 EUR + VAT)
Out of stock, but available
Normal delivery
FE401B
PTO driven water pump for Japanese compact tractors. Can be used with many liquids like water, spray chemicals, etc. At least 9HP tractor power required. Maximum delivery capacity is 180 liters/min. Maximum pressure is 25bar.
VIDEO
We have received your message, our colleague will contact you soon.

SUBSCRIBE here!
Get to know about our promotions and novelties.
I would like to receive best offers from the Kelet-Agro Co. Ltd. in newsletters. I confirm I am older than 16 years.
You have successfully subscribed to the newsletter!