spacer ring to mulcher with Y-blades (EFGC, EFGCH, DP, DPS, GK)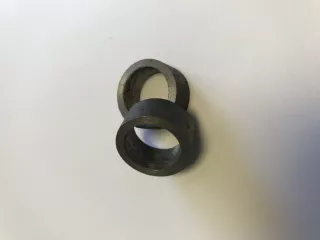 spacer ring to mulcher with Y-blades (EFGC, EFGCH, DP, DPS, GK)
0,61 EUR
(0,48 EUR + VAT)
Out of stock, but available
Normal delivery
EFGC100.00.102 (x2 as a set)
Spacer ring to mulcher with Y-blades. The price is 1 piece. To attach a pair of Y-blades, a pair (2 pieces) needs spacer ring.
We have received your message, our colleague will contact you soon.

SUBSCRIBE here!
Get to know about our promotions and novelties.
I would like to receive best offers from the Kelet-Agro Co. Ltd. in newsletters. I confirm I am older than 16 years.
You have successfully subscribed to the newsletter!