Compost Spreader (VN500) with cardan shaft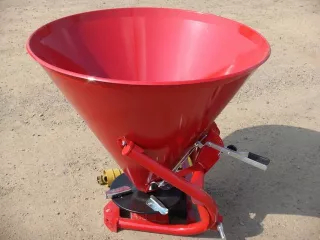 Compost Spreader (VN500) with cardan shaft
563,00 EUR
(443,31 EUR + VAT)
Out of stock, but available
Requires a unique shipping offer
VN-500
The compost spreader has a . Its weight is 96kg. It holds 340 liters. Spread width is 6-12 meters. 540 RPM. The 2 apertures help create many types of spread patterns. Minimum requirement of 10HP. The price includes the Cardan-Shaft required to drive the implement.
We have received your message, our colleague will contact you soon.

SUBSCRIBE here!
Get to know about our promotions and novelties.
I would like to receive best offers from the Kelet-Agro Co. Ltd. in newsletters. I confirm I am older than 16 years.
You have successfully subscribed to the newsletter!